Developing an app that will keep users coming
back for more
Weelorum is your trusted event app development company. We work with partners with the sole purpose of making an app and business successful.
We develop customized applications for events that will perfectly explain your brand to users and stay in their memory forever.
Event app development services
Not just another cookie-cutter template app for your events
At Weelorum, we care about personification and user experience. We know that convenient and technological apps help users get more pleasure from contact with the business or event.
The application always serves as a direct manifestation of a business and its values. Our event app development team knows how to make the right app that enhances your brand no matter what you do.
Event management apps

Event and tickets apps

Apps for business and education

Other types of event apps
Event management apps
Event management apps
At Weelorum, we know that each event needs a decent app, and we are ready to develop the best customizable solutions. We dive into the market and competitors to better understand users and business requests. We then create an app that lets users manage the event and the crowd, and reduce their hassles.
Meetup
Eventbrite
DiveChat
Event and tickets apps
Event and tickets apps
At social events, it is important to interest visitors and present the product in the best possible way. We can develop an application that will facilitate audience engagement, help manage the event, and keep all user data safe.
Trade show apps
Sports and entertainment
Festival apps
Apps for business and education
Apps for business and education
For educational events, Weelorum offers a feature-rich solution. We can implement schedules and updates on upcoming and past events, gamification, and a centralized solution to manage it easily.
Mobile apps for conferences & meetings
Apps for webinars
Corporate event management apps
Other types of event apps
Other types of event apps
An application for social communications or booking allows people to participate in events to expand connections. For businesses, it is great to attract people of interest, keep them engaged, and boost revenue.
Wedding planners
Local events
Hotels
Event app development solution
Weelorum analyzes the market and user needs to create a real user-friendly app
Event listings
Event search & filters
Events on maps and GPS
Calendars with upcoming and past events
Payment and wallet systems
Buy, send, and share tickets with friends
Blog content and discussions via comments
Podcast, audio, and video content
Push notifications
Messaging and photo sharing
Scan tickets and manage check-ins
Analytics features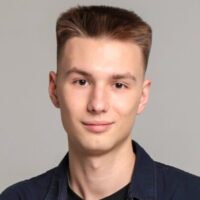 Ilya Budko Chief Executive Officer
The Weelorum team works with the latest technologies and solutions. We create user-friendly apps with an interactive experience that allows you to connect, inform, and engage the audience on the go.
We are confident that only a solid foundation can make an excellent app, so we collect all the necessary information. Our team analyzes the market, competitors, and user needs to provide our partners with the best solutions.
Case studies
you want to dive into
LET'S CREATE AN APP THAT ELEVATES
THE WHOLE EVENT EXPERIENCE FOR SERS!
Choose Weelorum as your event app development company
Weelorum event app developers can become your one-stop shop that allows bringing any of your ideas to life. We know how to implement the best solutions to drive the engagement of attendees and become a reliable partner for our clients.
24/7 SUPPORT AND CLEAR CONNECTION
As an experienced event application development provider, we have a clear communication workflow. We give clients access to the Jira board with a list of tasks so that they can see the progress of tasks and a detailed sprint report page with various progress charts.
FULL-CYCLE DEVELOPMENT
We offer full-cycle development services, including tech advising, MVP or product design and development, testing, architecture improvement, and code refactoring.
PRODUCT PORTING AND SCALING PROCESSES
Trust your digital transformation to our event app development team. We provide our partners with custom porting solutions: from one platform to others or from web to mobile.


IOT TECHNOLOGY
We use cutting-edge technologies to power the apps. As a mobile event app development company, we implement IoT to make ad campaigns smarter, automate certain functions of your app, and keep users coming back.


Main steps of the
workflow
At Weelorum, we are experienced mobile event app developers, and we know that a successful app can be built on a solid foundation. We collect information about the business, analyze competitors and users, and build a highly engaging market-winning app.
Evaluation and approval
When evaluating, we create a backlog of tasks. We present it to our client to show the scope of work based on the work hours in the assessment.
Task planning
We create a development roadmap by dividing all tasks into sprints. Our clients receive access to Jira, where they can track the project's progress.
Development & QA testing
We start the development process and, at the end of each sprint, test the software we've created. In this way, the client gets an MVP from the first sprint at the end of the second sprint.
UI & UX design
When the app is ready, we proceed with the design and create a user-friendly and convenient interface.
Product launch & analytics
We use our experience to help clients launch their products and set up analytics. We also offer updates based on the market and user data.
Updating & scaling
When the app is launched and works successfully, we help with updates and scaling.
WHAT PARTNERS
SAY ABOUT US
YBC Music
We've been cooperating with Weelorum for 4 years already and continue improving our application. At first, we were impressed with their development approach and tech expertise but then, communication, problem-solving and project cate became their strongest points. Weelorum provides all the explanations to the technical questions and this made it easy to cooperate with them. Thanks for the amazing app and all the work you've put in!

Marketing lead
Shaun Williams
DigiProduct
Weelorum team has become a great partner for us during the last couple of years and together, we were able to deliver high-level software to our clients. All of their engineers have deep knowledge of mobile development architecture and they can cope with any kind of task. We worked on several projects, some of them were really complicated but still, they were able to successfully complete them and bring a lot of value to our end clients.

CEO and Founder
Natasha Shukin
Live Colony
We started our work with a small task but we decided to continue our collaboration because I recognize a potential. The development quality and result-oriented approach made Weelorum a great fit for further projects and in total, we've been cooperating for more than 3 years already. I consider them to be great experts in the mobile app development area and they do an excellent work with analytics and app enhancements. It was a pleasure working with them.
CEO and Founder
John M.
Matsuko
Weelorum successfully and promptly fulfilled the project scope — they delivered quality outputs, updated the designs, and discovered bugs. Their project management style and communication were convenient, flexible, and responsive. Overall, their professional approach and positive attitude stood out.

Product Manager
Andrew Deegan
Jon D. Rock Inc.
Weelorum has successfully released the final app in just three months. Professional and collaborative, they work efficiently and are proactive in seeking input and incorporating feedback from the client. Their transparency, patience, approachability, and can-do attitude make them stand out.

Founder & CEO
Carlos G. Amador
Custom Surgical GmbH
Weelorum has successfully launched within three months. The team has worked hard to improve the platform's designs, UX, and customer retention. They are calm and have handled the requirement definition with a practical approach. Their adequate resources are critical to the project's success.

Chief Technology Officer
Fernando Benito Abad
FAQ
Can I trust the quality of work done by your mobile event app developers?
At Weelorum, the customer's business development is a priority. We treat our projects with interest and close attention to detail. We always write high-quality code and test it several times during the work process.

To prove our team's skills and experience, you can read our reviews on Clutch and look through our portfolio.
In what cases will I need event app development services?
Event apps allow businesses to provide an unlimited number of attendees with information. It lets you communicate and widely spread news, and allows users to interact with each other.

Businesses or organizations can use event app development services to represent their brand on a new level or simply to make the user experience better. The event app will help improve the experience of attending events and make them more meaningful.
Why should I choose Weelorum as my event app development company?
Weelorum is an experienced and engaged team. We are aware of the technological legacy and future-forward possibilities and put user experience in the center of our work.

Our main principle of work is taking care of the client and their business. We set goals to create market-winning apps for our partners and successfully achieve them.